Are you feeling that your website is getting lower rank day by day?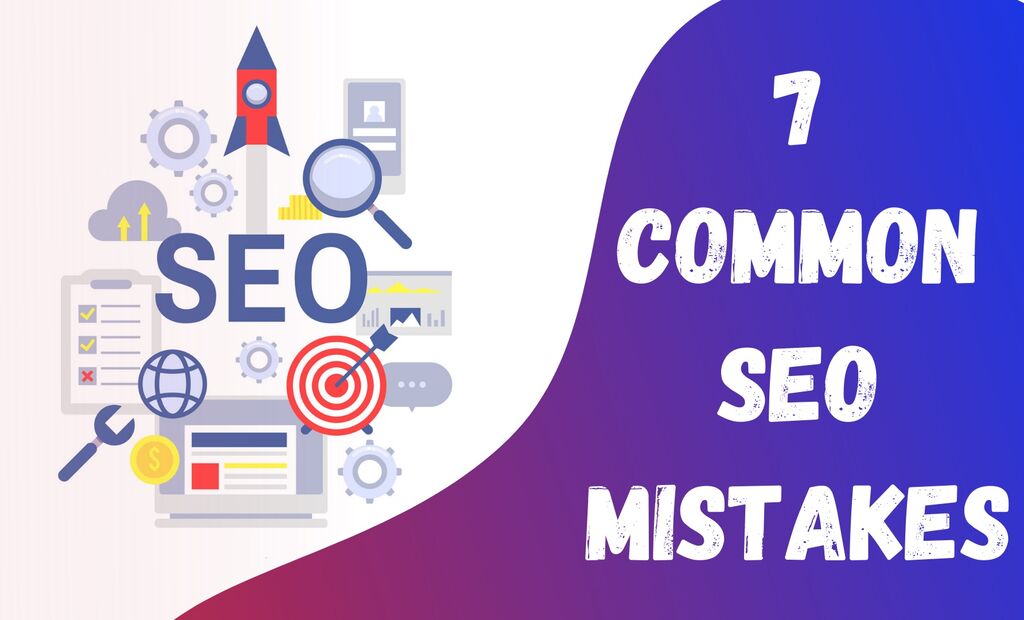 After doing all the tasks including your SEO work, are you feeling that it is not up to the mark?
If these types of questions are brimming on your mind, and you are finding the answers on the internet, then you are in the impeccable place to gain your knowledge. After doing all the hard work, when you are seeing that there are more bounce rates or there are fewer visits on your page, you are hopeless.
Know the common SEO mistakes
Have you delve deeper the problem, that is why it is occurring again and again? May be you have overlooked your SEO mistakes, in the time checking the benefits of SEO Service. From now on, you can check the mistakes after reading the article. Yes, you hear it right. For more of the information, you have to dedicate your 5 minutes of time.
Get Improving Title Tags and Meta Descriptions
Title tags and Meta descriptions bring huge influence on the ranking in a long way. Not only has the title tag, but the length of the title tag also mattered because it shows how quickly anyone gets the article by a quick search. The title tag is one of the critical factors that help search engines identify what kind of content comprises the page. So, without a perfect title tag, a scope is nothing but a headless description. If you make this mistake unknowingly, it is time to fix it and keep your title tag catchy and meaningful. 
In that same way, meta descriptions play essential roles that help you in two ways. The report's primary purpose is to provide the right amount of data to the reader or the user. It will help to catch many readers, and they will quickly click on your article.
Meanwhile, let me share with you a secret that good meta description will help to raise the click-through rates but might not always implement it. To fix the problem, you must keep meta descriptions short and simple. It shouldn't be more than 160 characters and letters and have to be catchy, attractive, and read-worthy.
Copied contents and substandard Content on Your Website
If you want to keep your website click-worthy and attractive, you must hire someone who can provide unique content. Duplicate contents are backdated, and they only decrease your website viewer. Smart readers won't come to read your articles or blog until it is unique and carry something new. Even for Search Engines, duplicates contents are not right. If anyone keeps writing and publishing the same content again and again, readers don't go through the website furthermore. And lastly, it will hit the website ranking.
As we all should know that Google is smarter, and it can find duplicate content easily through its algorithms. So, it is essential to give original content on the website. If Google finds any duplicity, it will remove that article or content from your website.
So, not only the deception, a writer must deliver high-quality creative writing so that Google can't get any match of it. If a writer doesn't know about authenticity, he should take help from different tools that help him find the duplicate content by scanning the website and understanding it better.   
Tags are great clues.
Alt tags help search engines to know and understand the images that are used by the writer. It works as a reference. The writing descriptions of given ideas helps search engines to channelize it and get them contented. Similarly, if any writer chooses non-contextual images, Google can't get a clear picture of the content, and hence, it will be discarded quickly. You have to select your Alt tags carefully and smartly. Fixing this discard issue is easy, as you need to use Alt tags for any images. SEO chat is a kind of tool that helps you find the broken images or any empty Alt text. This tool scans the photos and links and rectifies both.
keyword is the key
It sounds easy to stuff keyword in your content. It is a standard method applied by many websites where they try to influence search engines by adding many keywords in any content. Why would anyone use the keyword, and why is it so crucial for writing? Keywords are not answers as they are the question that the user looks into it. Maximum users don't search a long description while searching. They type some simple, easy-going words that help them to search for any content or link quickly.
For this reason, a lot of websites try to stuff multiple keywords in their content. But, stuffing more keywords can be a huge problem for website trafficking as it only slows down the website to goggle ranking page.   
Latent Semantic Indexing Keywords or LSI Keywords helps to remove this issue. It deals with content related keywords, search terms, and phrases. You don't have to use lots of keywords for your content. Using LSI keywords, you can avoid unwanted keywords and, at the same time, enhance the trafficking of the website.
External Links play a vital role.
External Links are hyperlinks that are used for reference in a container or on the website. A user can go to another page to link on the hyperlink. Most of the time, clients even want to know your research level, and it depends on your external links and how you have used it. Readers get a firm trust from those links and get a good idea about the article's related facts. It also clarifies your right support as your back up statements as sometimes readers don't know the truth.  Your writer needs to be cautious enough to choose the correct external links which are trustworthy and reliable. If a website contains wrong reference links, the rank of your website can easily get pushed down by search engines.
There are many tools like Moz Link Explorer and Ahrefs to provide you best reference links for your content to fix this external link issue.
Not being smart-phone friendly
In this 21st century, billions of people are using a smartphone, and Google always gives high priority to those websites that are mobile-friendly. If a website doesn't provide a mobile-friendly feature, there is an increased risk of losing search engines' search rank. For this reason, mobile-friendliness is one of the vital factors among all.
To fix this issue, you need to create a mobile version of the current website, always be responsive enough, and improve the website trafficking by increasing the loading speed. View desktop version is another option for your site, and please make a regular check your website's mobile-friendly version.
Page loading factor
Page loading or reloading speed plays an essential role in your website while ranking your website in the search order. It takes a lot of extra time to reload a page, then, automatically, you'll lose your readers. To fix this issue, you can use many tools that help you to measure the page and site loading time.
Wrapping up
So, you almost finish the article while getting the information that you needed. Try to figure out your mistakes from your past works, and implement the ideas into your next works. Working smartly make your work crispy and catchy to your audience, which you do not want to miss.